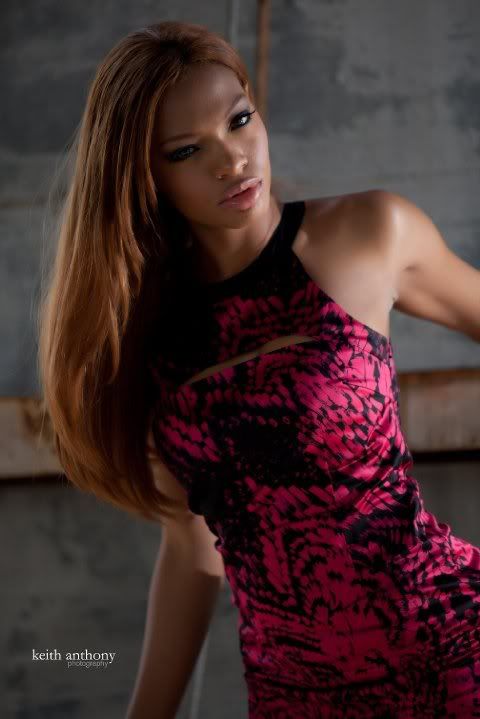 Name: Dominique Domio
Age: 23
Nationality: African American/ Caucasian
Place of Birth: New Orleans, Louisiana
Model Info : Dominique Domio
Where do you reside now? New Orleans
Height: 5'6
Weight: 125
Website: Coming Soon
Email: D_Domio@yahoo.com
Twitter: @DominiqueDomio
Facebook: Dominique Domio
Myspace: No myspace sorry
Profession: Student
Relationship Status: Single
Measurements: 34C-26-37
Ja3mik3 : Thank you for being Vcrack's first VisualCrack Candy Model !!! With that said lets get this interview started. What/Who inspired you to be a model?
Dominique Domio : It's all about fashion and the art of the industry. I'm constantly inspired to try new things and bring meaning to my work. It's not a tedious career and that's what keep my interest.
Ja3Mik3: When did you know you could be a model?
Dominique Domio : My first photoshoot! Looking at my pictures, I saw the potential that my family and friends saw.
Ja3Mik3 : Did you ever think that your modeling career would be creating a buzz throughout the modeling scene so fast?
Dominique Domio : It's on a steady pace. I'm excited about what there is to come. I'm looking forward to bringing my creativity to the table.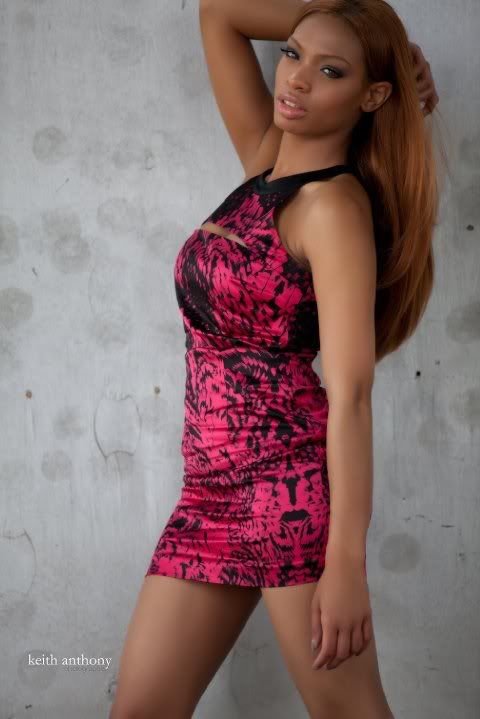 Ja3mik3 : Whats next on your plate with the Max Out Movement? (Shout Out to @MaxOutMGMT, Christina Photography " @CHRISCHRISPHOTO " and the Movement.)
Dominique Domio : So far, I'm looking forward to the Max-Out 2011 Calender. I'm excited to be featured in videoshoots and fashion shows. For future photoshoots, I really want to embrace my own ideas in designing my own apparel. I designed a few in the previous shoots.
Ja3Mik3 : What is the biggest misconception about you?
Dominique Domio : That im just a pretty face. I have so much I want to accomplish. I'm working towards my nursing degree.  I also wanna design and giving back to the community it is important to me.
Ja3Mik3 : What was the funniest thing a guy has said to you while approaching you?
Dominique Domio : "I don't care if you have a boyfriend, I just wanna spoil you."
Ja3Mik3:What was the funniest thing a woman has said to you while trying to approach you? (You know they have those Lesbians out there, No disrespect to yall im one Too lol).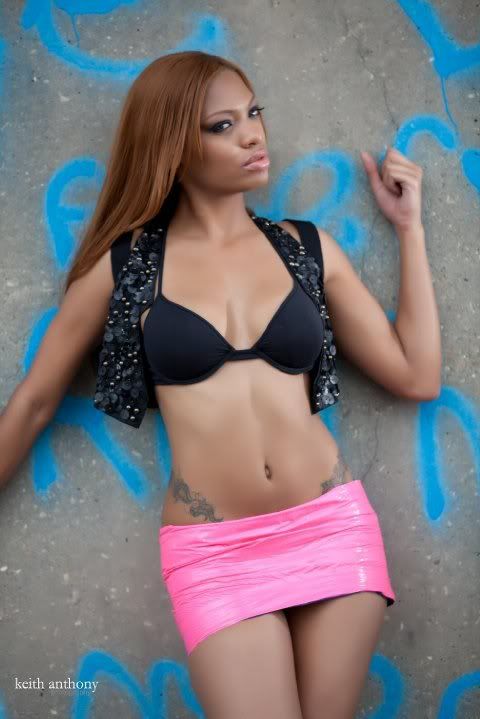 Dominique Domio : "You won't like men after you give me a chance."
Ja3Mik3 : Ok, Now can we Play a Game?
Dominique Domio : Yea thats cool.
Ja3mik3 : Here at V-Crack we look for some other things in girls  that are turnons and or turnoffs. We call it "Whats Really Good?"
Ja3Mik3 : Question 1: When on a date to the movies with your dude do you ….
a. Let him buy you food from the concession stand
b. Grab your big purse and stop by the nearest corner store
c. You supply the snacks since he paying for the tickets
Dominique Domio : Lol Answer b is hilarious, I would have to say C. It's 50/50 and I don't mind spending money on my man.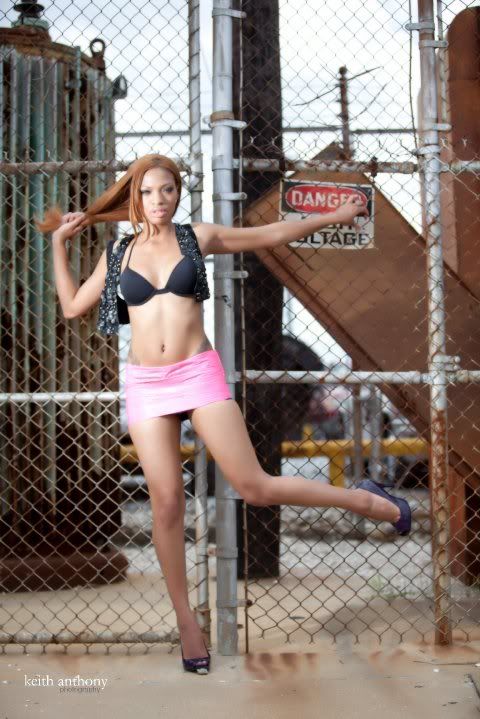 Ja3Mik3 : Good answer, 50/50 is always good but i fucks with answer B also lol. Question 2 : Do you rather a dude to beat around the bush or be direct with his intention.
Dominique Domio : I want a man who is 100% honest. So if he can't be direct with his intentions then he can't be with me.
Ja3Mik3 : I Respect That, Question 3 : Do you play video games? If so what do you play? (To all my gamers a hot chick that plays games is a def turn on).
Dominique Domio : I don't play video games but I did when the first playstation came out. I always played Tekken and Grand Theft Auto….. I know what you
thinking.. Violent woman. Lol
Ja3Mik3 : Im thinking aggressive its all gravy. Question 4 : Whose your favorite rap artist? Who do you play to clear your head before you model?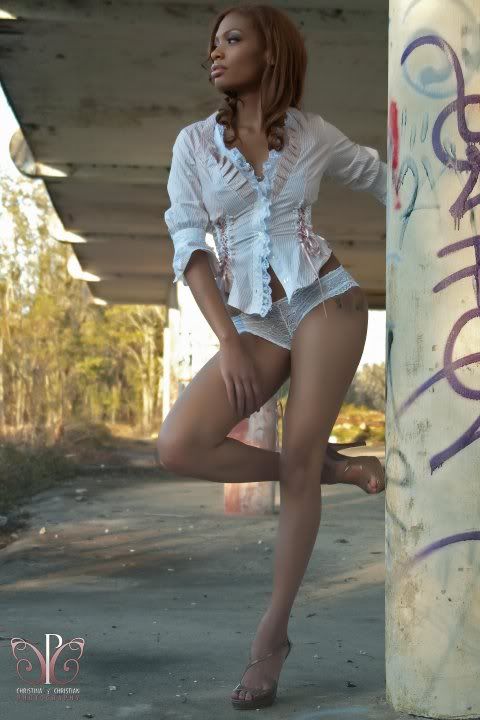 Dominique Domio : My past time favorite would be Tupac. Now I like to listen to Jeezy, Inspiration is my favorite CD. To clear my head before modeling I love to listen to Beyonce and Lady Gaga, it puts me in my diva mood.
Ja3Mik3 : Question 5 : Do you have any Fantasies / Fetishes?
Dominique Domio : I have too many. Lol let's just say my man will be amazed at what I wear and do in the bedroom.
Ja3mik3 : Hum Brahhhhhh! Ha , Any last Comments/plugs/shoutouts/links that you want to leave to the site?
Dominique Domio : I would like to thank Visual Crack for showing me love. Appreciate much! MaxOut Management for this great opportunity. My family and friends for supporting me. Always put God first and live to love. Muah!!
Ja3mik3 : Keep an Eyeout for Dominique Domio in Juvenile"s New Music Video, Max Out Management / Christina Christian Photography Shades Of Beauty Calendar and in Runway Rehab on 5/28/2010.
******Wanna Be A VisualCrack Candy Model Hit Me Ja3Mik3 Or Rgeezy at VisualcrackMedia@Gmail.Com******